Myrothamnus Flabellifolia Extract
Wellbeing for stressed skins
Myrothamnus Flabellifolia IN A NUTSHELL
Myrothamnus Flabellifolia
stabilises the skin membranes and prevents our skin from drying out
Myrothamnus Flabellifolia
is like spring for the skin (in-vivo study)
An all natural moisturiser that keeps skin hydrated for up to three days per application. Its extract roughly corresponds to the time it takes for a dried up Myrothamnus branch to go through another cycle of rehydration. This South African native plant goes through extraction in Switzerland, with its essence proven scientifically to invigorate the skin like after a spring rain, maintaining its hydration while assisting with the strengthening of the skin barrier.
INVIGORATES THE SKIN LIKE AFTER A SPRING RAIN
DURATION OF INCREASE SKIN HYDRATION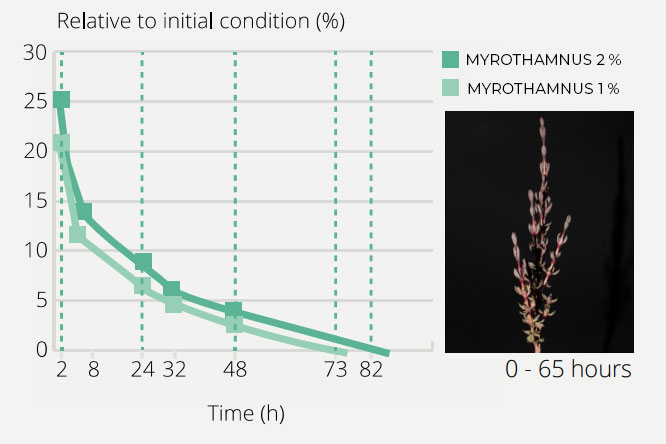 Source: RAHN AG Zurich Myrothamnus Flabellifolia In-Vivo Study.