Effective. Natural. Sustainable.
Good for your skin and the planet.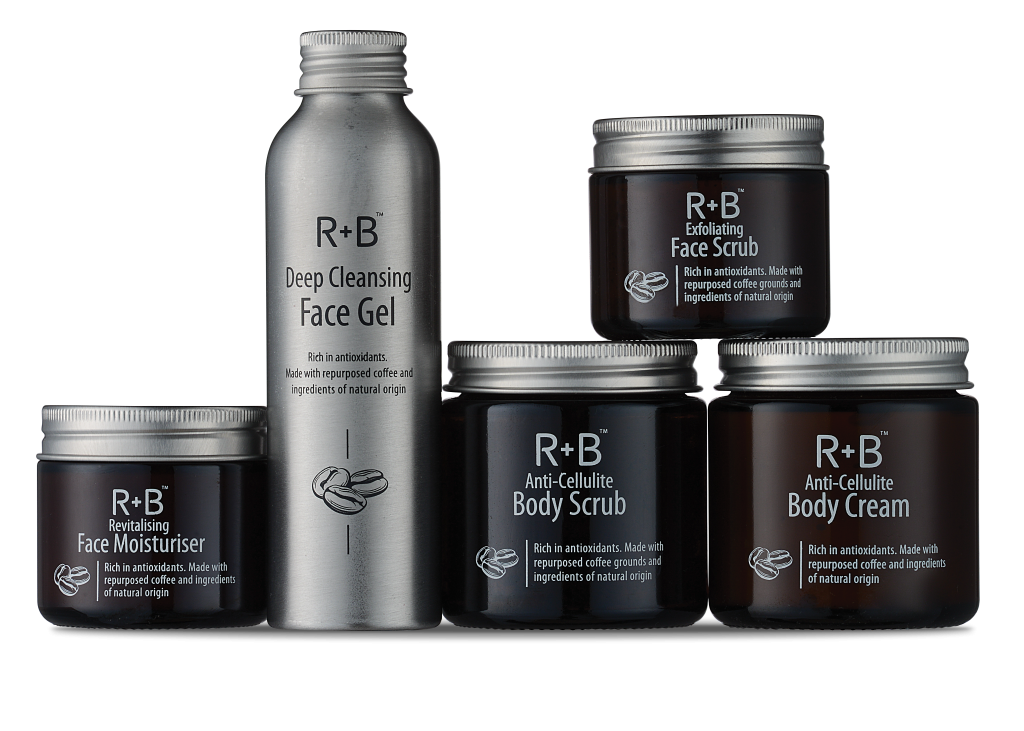 Circular Beauty that's effective, natural and sustainable.
Wonderful by-products like spent coffee grounds can make our skin healthier and more radiant, but they often end up going to the landfill. R+B repurpose these by-products and transform them into beauty products that are amazing for your skin and kind to the planet.
a better understanding about what we do
ANUGERAH ALAM SEMULA JADI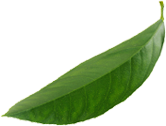 Our vision is to empower customers to make informed, sustainable choices in their beauty routine.

We envision a world where the beauty industry is accessible, affordable, and dedicated to enhancing the appearance, health and well-being of both individuals and the planet.
Our mission is to provide effective, natural, high-quality circular beauty products that make our customers feel confident and beautiful while also making a positive impact on the environment and the community we exist in.
We are committed to make a meaningful difference by reducing waste,promoting resource efficiency and fostering a culture of environmental responsibility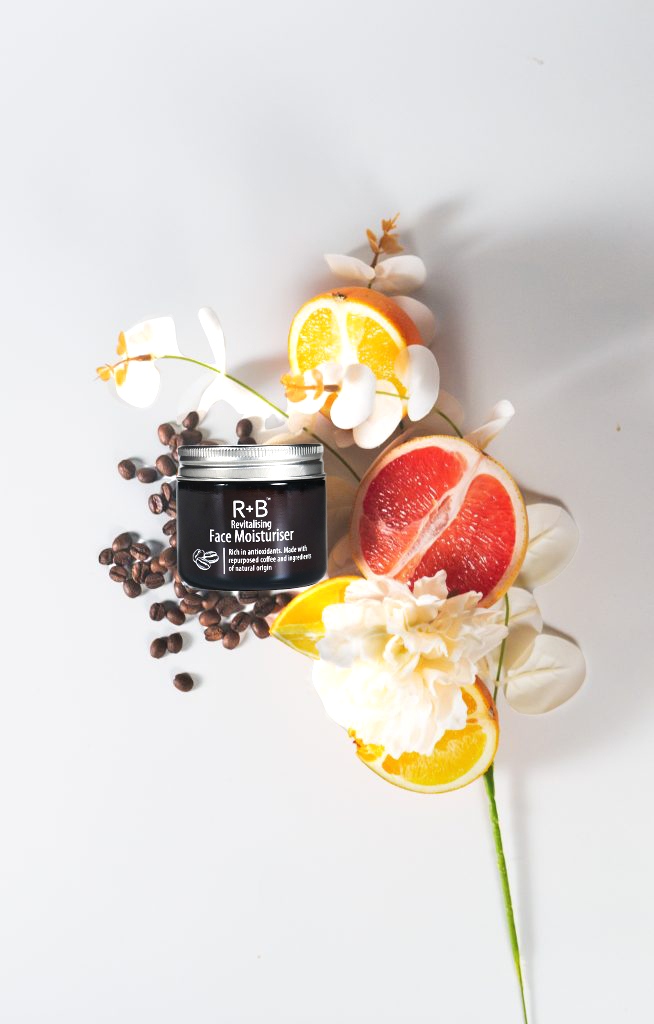 What is circular beauty ?
Building sustainability throughout the entire product value chain  from the use of repurposed/upcycled by-product and other natural ingredients to the end of the product lifecycle in its waste management, that is good for the skin and doesn't harm the planet.


Natural, sustainable, vegan, cruelty-free, plant-based ingredients in environmentally-friendly packaging with a return, refill, reuse and repeat policy.


Natural ingredient from repurposed/upcycled by-products such as spent coffee grounds, fruit wastes, seeds, shells, etc., which are still rich in antioxidants, minerals, vitamins that would otherwise end up in the landfill.
Treat your SKIN with care
Beauty should make you feel good. The ingredients in our products are extracted from natural sources and do not contain chemicals such as Phenoxyethanol, Parabens, Sodium Lauryl Sulfate (SLS), Phthalate, etc.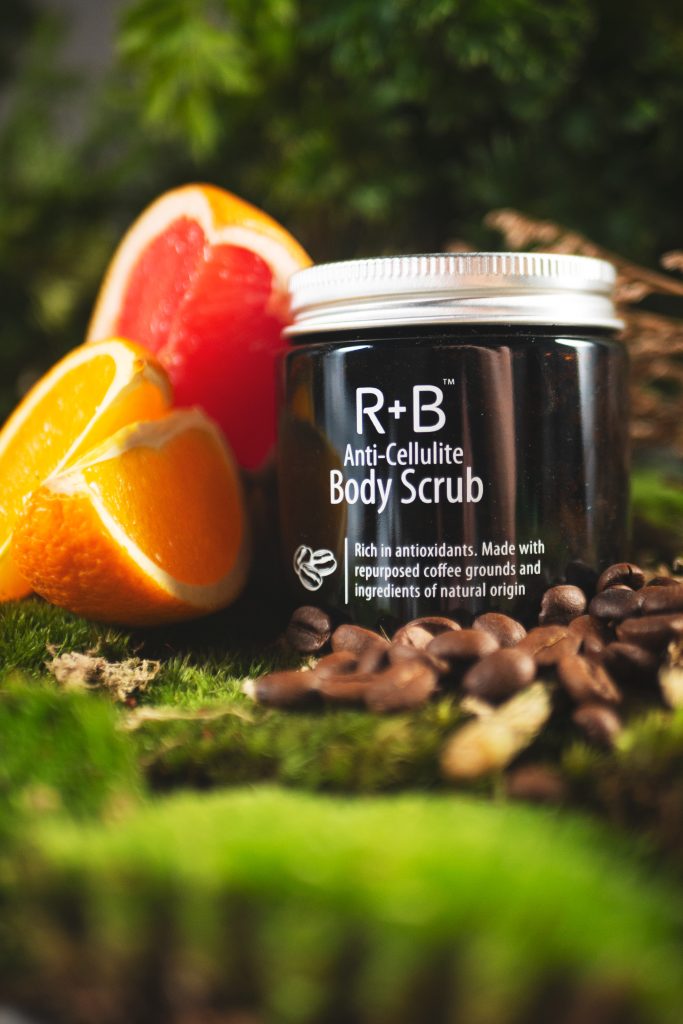 R+B products are produced in a GMP, ISO, Ecocert and HALAL
certified manufacturing facilities.


All products have Certificate of Analysis (COA).


Proudly made in Malaysia.


Return, refill, reuse, repeat policy.


Formulated with natural, plant-based ingredients together with
ingredients repurposed from by-products.


The extraction of our natural ingredients repurposed from by-
products are done by an expert with over 14 years of experience
in doing extraction of botanical ingredients formerly from the
Melaka Institute of Biotechnology


100% Vegan, no animal testing, environmentally-friendly
packaging.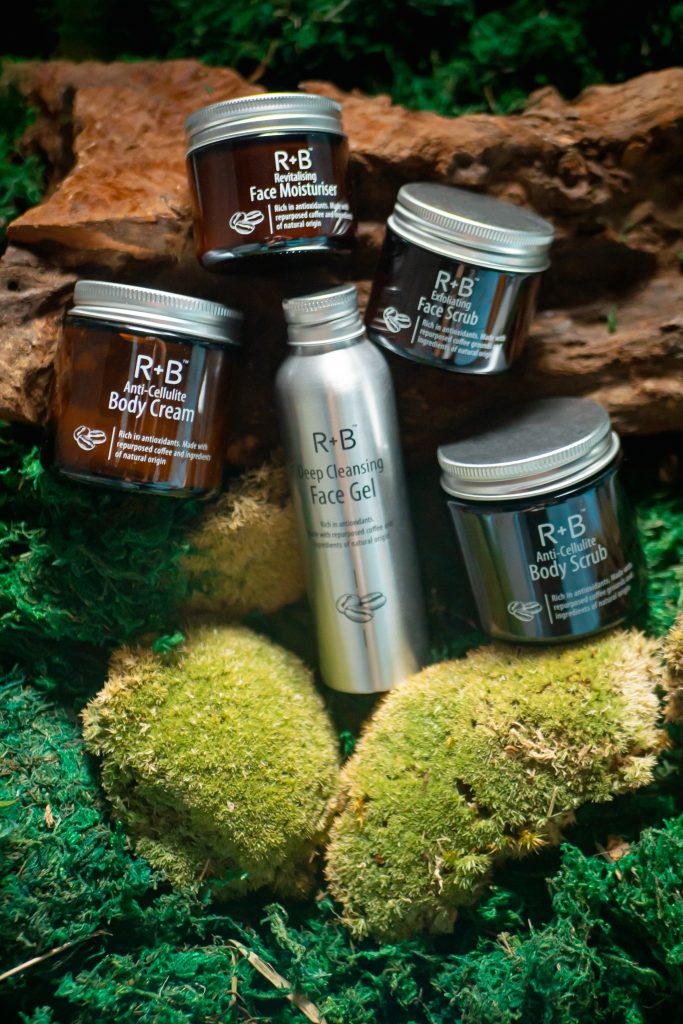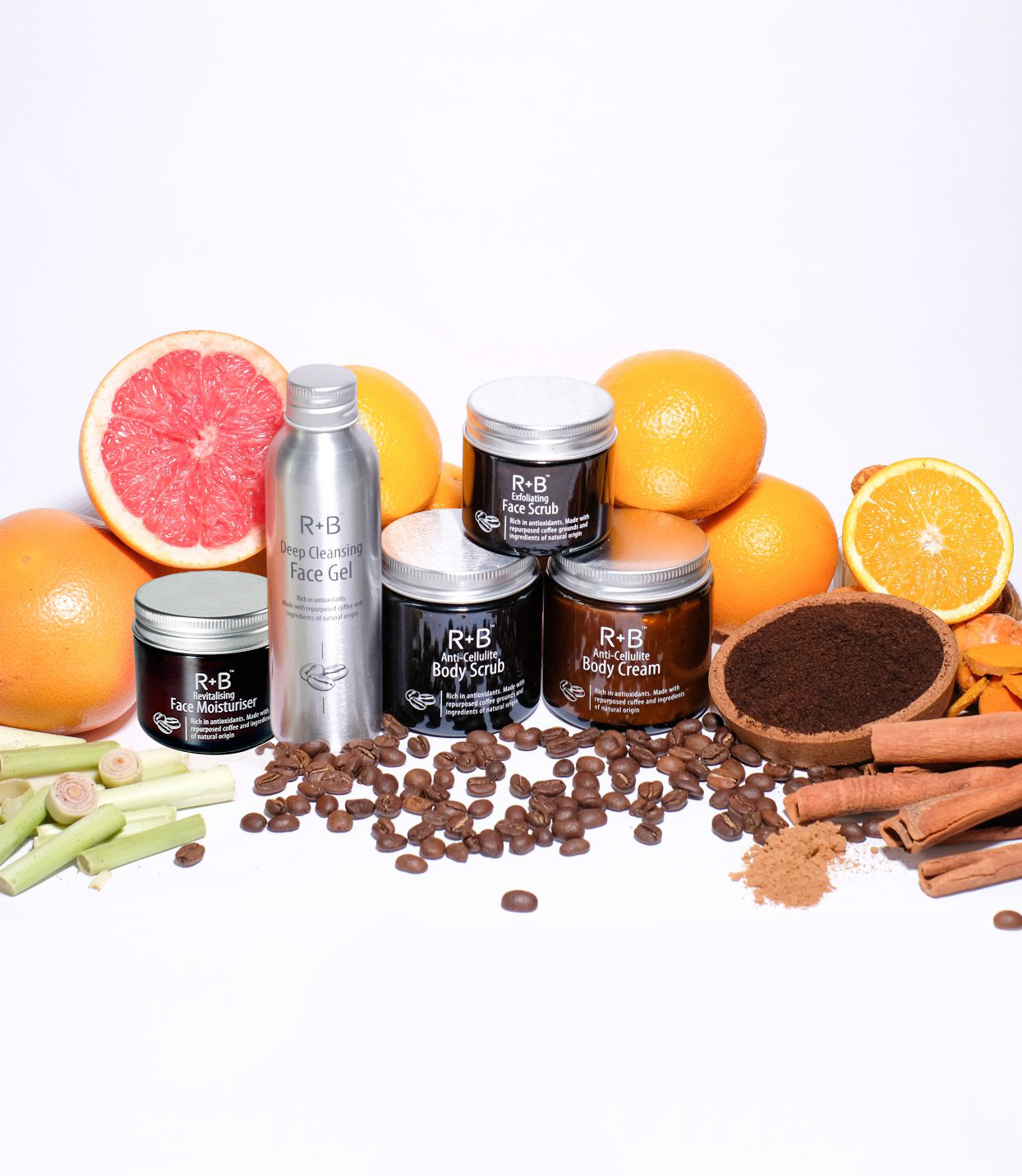 Bringing Beauty Back From Nature
Our products are made from ingredients of natural origin that are sustainably sourced.
A Beauty Regime That Supports and Protects
Our beauty products are vegan and cruelty-free.
Sustainable and Beauty That Gives Back
We strive to treat our planet and its inhabitants with respect and dignity. 
Protecting our planet starts with you. With a mission to reduce waste, we encourage a return, refill, reuse policy and contribute to the communities where we are.
The natural elixir for youth
A South African native, the Resurrection Plant, has an amazing ability to survive in extreme drought in its desiccated form without damaging its cell membranes but quickly turns green after a few hours of rain. The extract from this plant in our Revitalising Face Moisturiser, helps your skin to hydrate quickly. The Trehalose from this plant is scientifically proven to strengthen the skin barrier protecting the cells from the damaging effects of the environment which causes oxidation. Oxidation is the primary cause of premature aging. This plant is also rich in Arbutin, an inhibitor of melanin that prevents uneven skin tone and pigmentation.
GIVING BACK TO GOOD CAUSES
We always believe that making a difference starts with us. A minimum of  10% of the purchase amount you made will go to the 4X4 Relief Malaysia's indigenous community (Orang Asli community) project or the Animal Projects & Environmental Education (APE Malaysia) plant a tree project to Restore Our Amazing Rainforest (ROAR).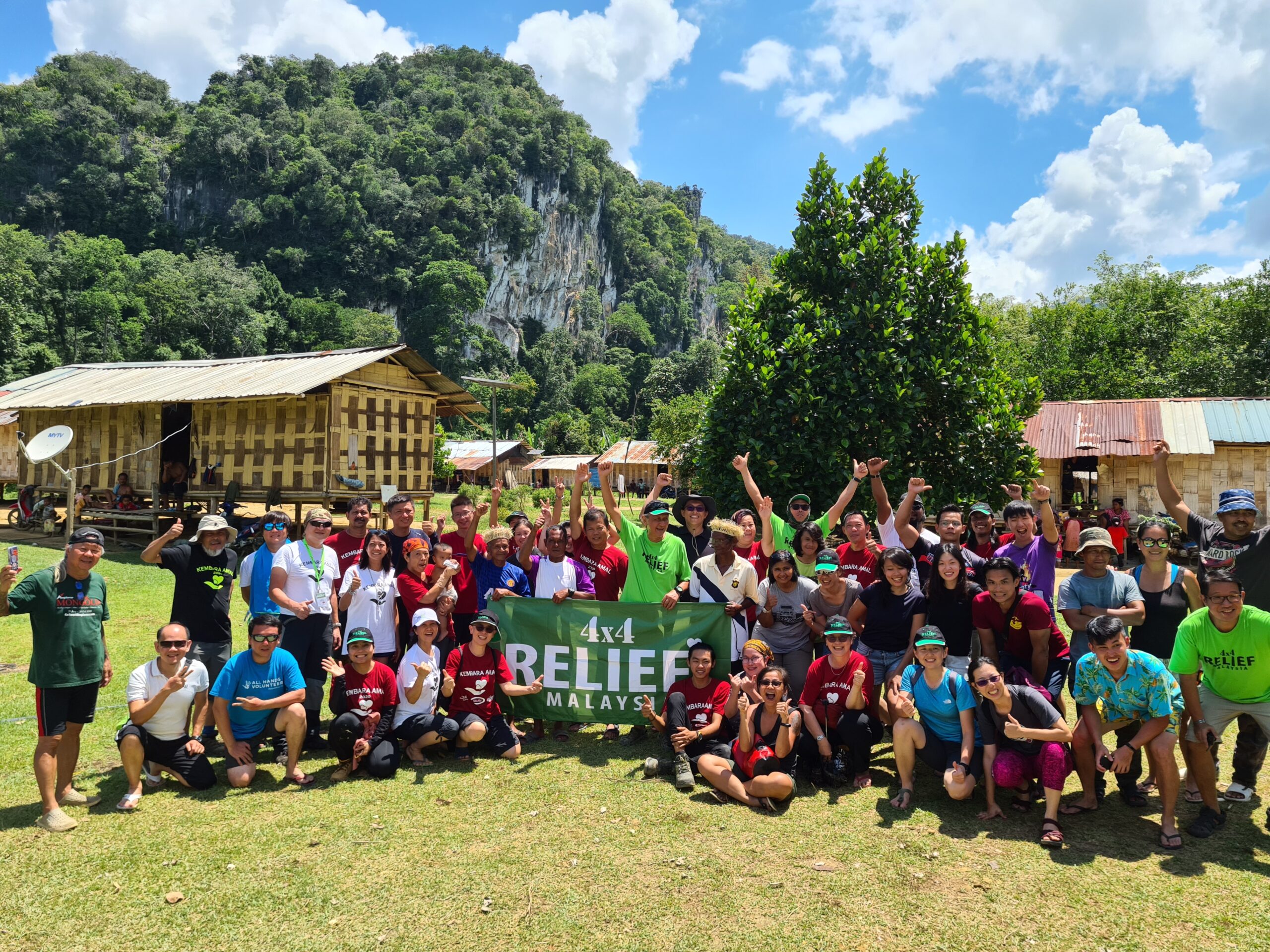 Relief, Rebuild, Restart. 4×4 Relief is a Non-Governmental Organisation (NGO) that is 100% volunteer-run. It is made up of a group of passionate 4×4 enthusiasts who dedicate their own time and resources to provide for communities which desperately needed support and help, like the indigenous natives (Orang Asli), where majority of their locations are unable to be reached by road. In times of crisis that impacts the livelihood of the Orang Asli around Malaysia, 4×4 Relief steps up to provide relief of essential needs such as food, shelters, medicine, and social missions.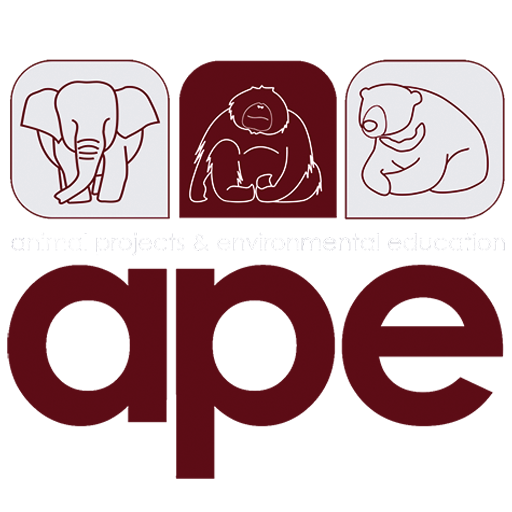 Animal Projects & Environmental Education Sdn. Bhd. (APE Malaysia) is an organisation with a mission to conserve nature in the best possible way as a means to enable the wider change towards a sustainable future. With the "Restore Our Rainforest" (ROAR) project, this initiative helps partners and individuals to create and reconnect the importance of forest corridors by purchasing and planting a tree.
APE's vision is to restore these landscapes that have been degraded through deforestation, thus benefiting the wildlife and supporting the local communities for years to come. For every RM35 contributed, a tree will be planted.